Cathy J. Cohen
Cathy J. Cohen is the David and Mary Winton Green Professor of Political Science and the College at the University of Chicago.  She is also the Deputy Provost for Graduate Education and the former Director of the Center for the Study of Race, Politics and Culture at the University of Chicago.  Cohen is the author of The Boundaries of Blackness: AIDS and the Breakdown of Black Politics (University of Chicago Press, 1999).  She is co-editor of Women Transforming Politics: An Alternative Reader (NYU Press, 1997) with Kathleen Jones and Joan Tronto.  She also has a new book entitled Democracy Remixed: Black Youth and the Future of American Politics (Oxford University Press). Her articles have been published in numerous journals and edited volumes including the American Political Science Review, NOMOS, GLQ, Social Text, and the DuBois Review.
Cohen is the recipient of numerous awards including the Robert Wood Johnson Investigator's Award, the Robert Wood Johnson Scholars in Health Policy Research Fellowship, and two major research grants from the Ford Foundation for her work as principal investigator of the Black Youth Project and the Mobilization, Change and Political and Civic Engagement Project.  Cohen serves on a number of national and local advisory boards and is the co-editor with Frederick Harris of a book series at Oxford University Press entitled "Transgressing Boundaries: Studies in Black Politics and Black Communities."
In addition to her academic work, Cohen has always been politically active.  She was a founding board member and former co-chair of the board of the Audre Lorde Project in NY.  She was also on the board of Kitchen Table: Women of Color Press as well as the Center for Lesbian and Gay Studies (CLAGS) at CUNY.  Cohen was a founding member of Black AIDS Mobilization (BAM!) and one of the core organizers of two international conferences "Black Nations / Queer Nations?" and "Race, Sex, Power."  Cohen has also served as an active member in numerous organizations such as the Black Radical Congress, African American Women in Defense of Ourselves, and Ella's Daughters. Currently, Cohen serves as a Board Member of the Arcus Foundation and a Governing Board member of the University of Chicago's four charter schools.  She is also the founder of a website devoted to black youth:  www.blackyouthproject.com.
---
Books
---
Articles, Papers and Monographs
"Black Youth Sexuality: Established Paradigms and New Approaches," in Black Sexualities: Probing Powers, Passions, Practices and Policies. J. Battle and S. L. Barnes (eds.), New Brunswick, NJ: Rutgers University Press, 2009 (with Marcus A. Hunter and Marissa Guerrero).
"From Kanye West to Barack Obama: Black Youth, the State and Political Alienation," in The Unsustainable American State, L. Jacobs and D. King (eds.), New York: Oxford University Press, 2009.
"Black Sexuality, Indigenous Moral Panics and Respectability: from Bill Cosby to the 'Down-Low'," in Moral Panics and Sexual Rights, G. Herdt (ed.), New York: New York University Press, 2009.
"Race, Sex, and Space: The Reproduction and Policing of Race and Segregation in Sexual and Intimate Spaces," paper prepared for the Conference of the International Association for the Study of Sexuality, Culture, and Society, June 27-29, 2007, Lima, Peru (with Marcus Hunter).
The Attitudes and Behavior of Young African Americans: Research Summary, monograph from the Black Youth Project, February 2007 (with Jamilia Celestine-Michener, Crystal Holmes, Julie Lee Merseth and Laurence Ralph).
"Nihilism and Politics: The Constrained Life Chances of African American Youth," paper prepared for the Annual Meeting of the American Political Science Association, August 2006, Philadelphia, PA. (with Jamila Celestine-Michener and Crystal Holmes)
Reclaiming Our Future: The State of AIDS among Black Youth, monograph published by the Black AIDS Institute, September 2005 (with Alexandra Bell and Mosi Ifatunji).
"Health Activism and the Black Church," in The Public Influences of African American Churches: Policy Studies, D. Smith (ed.), Durham: Duke University Press, 2005.
"African-American Youth: Broadening Our Understanding of Politics, Civic Engagement, and Activism," research note prepared for Social Science Research Council, Youth Activism Web Forum, 2005, http://ya.ssrc.org/african/Cohen/.
"Deviance as Resistance: A New Research Agenda for the Study of Black Politics," in Du Bois Review: Social Science Research on Race, 1:1, 2004: 27-45.
"A Portrait of Continuing Marginality: Studying Women of Color in American Politics," in Women and American Politics: New Questions, New Directions, S. Carroll (ed.), New York: Oxford University Press, 2003, 190-213.
"We are Family: Embracing Our Lesbian, Gay, Bisexual and Transgender (LGBT) Family Members," in The State of Black America, L.A. Daniels (ed.), National Urban League, 2003, 93-106 (with Juan Battle, Angelique Harris and Beth E. Richie).
"Say It Loud, I'm Black and I'm Proud: Black Pride Survey 2000," monograph published by The Policy Institute of the National Gay and Lesbian Task Force, 2002 (with Juan Battle, Dorian Warren, Gerard Fergerson and Suzette Audam).
"Problems in the Study of the Politics of Race," in Political Science: State of the Discipline, I. Katznelson and H. V. Milner (eds.), New York: W. W. Norton & Company, 2002, 488-510 (with Michael Dawson).
"Social Capital, Intervening Institutions and Political Power," in Social Capital and Poor Communities, S. Saegert, J. P. Thompson and M.R. Warren (eds.), New York: Russell Sage Foundation, 2001, pp. 267-289.
"Education Attainment and Sex Differentials in African American Communities," American Behavioral Scientist, Vol. 43, No. 7, April 2000: 1159-1206 (with Claire Nee).
"Organizing at the Intersection of Labor and Civil Rights: A Case Study of New Haven," University of Pennsylvania Journal of Labor and Employment Law, Vol. 2, No. 4, Spring 2000: 629-655 (with Dorian Warren).
"What is This Movement Doing to My Politics?" Social Text 61, Vol. 17, No. 4 (Winter) 1999, pp. 111-118.
"Fighting Homophobia versus Challenging Heterosexism: 'The Failure to Transform' Revisited," in Dangerous Liaisons: Blacks and Gays, E. Brandt (ed.). New York: The New Press, 1999, pp. 80-101 (with Tamara Jones).
"Black Political Participation: Structural Racism and Disfranchisement—Past and Present," paper prepared for the Aspen Roundtable's Comprehensive Community Initiative, October 1998.
"Punks, Bull Daggers and Welfare Queens: The Real Radical Potential of 'Queer' Politics," GLQ, Vol. 3, 1997, pp. 437-485.
"Contested Membership: Black Gay Identities and the Politics of AIDS," in Sociology / Queer Theory, S. Seidman (ed.), Oxford: Blackwell, 1996, pp. 362-394.
"Straight Gay Politics: The Limits of an Ethnic Model of Inclusion," in NOMOS XXXIX: Ethnicity and Group Rights. New York: New York University Press, 1997, pp. 572-616.
"The Struggles Continues." PS: Political Science & Politics, XXIX, no. 2 (June 1996): 184-85.
"Racial Group Interests, African-American Presidential Approval, and Macroeconomic Policy," in Behind the Mule: Race and Class in African-American Politics, M. Dawson, Princeton, New Jersey: Princeton University Press, 1994, (with M. Dawson and R. Brown).
"Neighborhood Poverty and African American Politics," American Political Science Review, Vol. 87, No. 2 (June) 1993 (with M. Dawson).
"Racial Differences in Social Support and Mental Health in Men with HIV Infection: a Pilot Study," AIDS CARE, Vol. 3, No. 1, 1991 (with David Ostrow et al.).
---
Blogs/Editorials
Learned From the Midterms. Are You Listening President Obama? Cathy Cohen, Huffington Post, November 17, 2010
A Message to President Obama Cathy J. Cohen, Wall Street Journal | November 4, 2010
The Democrats and Young Black Voters Cathy J. Cohen, New York Times, October 24, 2010
Another Tea Party, led by black youth? Cathy Cohen, Washington Post | October 14, 2010
---
Press/Media on Cathy Cohen
---
Datasets
Black Youth Project
The first phase of this research project is focused on the mounting of a new national survey of young people ages 15-25. The new questionnaire includes both previously used questions from other surveys to allow for comparison across sample populations and new questions never asked of adolescents and young adults before. This combination of new and previously used measures will explore the ideas and attitudes of young people in the realms of sex, intimacy and health, political participation, race, ethnicity, gender and sexual orientation, rap music and videos, religion as well as current public policy impacting, in particular, young African Americans. The sample will consist of a combination of a standard nationally representative sample and a supplemental sample obtained from areas that are 15 percent or higher density of Hispanic and non-Hispanic African American population. These areas cover over 89 percent of the Hispanic population and about 89 percent of the non-Hispanic African American population. The national survey of nearly 1600 respondents, including an over-sample of African American respondents and a small over-sample of Latinos, will allow researchers to compare the attitudes of African American youth with young people of other racial and ethnic groups.
Mobilization, Change, and Political and Civic Engagement Project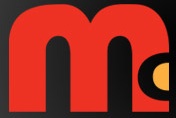 The Mobilization, Change, and Political and Civic Engagement Project (MCPCE) investigates if and how the heightened political environment surrounding the 2008 presidential election will impact the political attitudes and behaviors of individuals in the United States. The research project uses a mixed methodological approach to examine a range of topics, including patterns of civic and political participation and mobilization evident in the populace, how individuals envision change and their role in producing change in the political process, their ideas about the government and feelings of political alienation, and how individual attitudes about race and gender have been influenced by a campaign season dominated by stories about the race and gender of three candidates in particular, Barack Obama, Hillary Clinton, and Sarah Palin. Our goal is to produce research that will be instructive for those attempting to mobilize communities as well as those in the academy.
---